Towing Services in Clarkesville, GA
Budget Towing and Recovery is your number one source for comprehensive towing services in Clarkesville, GA and the surrounding areas. We're here for all of your emergency towing and vehicle recovery needs, no matter if you're in need of emergency roadside assistance or you need help getting back into your locked car.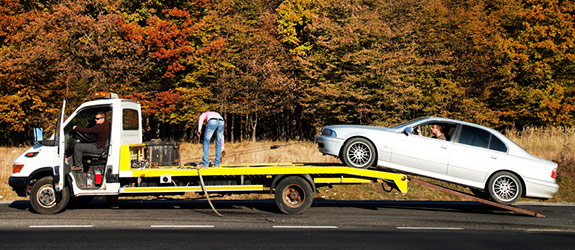 Fast and Reliable Emergency Towing
If it's reliable vehicle towing in Clarkesville, GA you're looking for, then you've come to the right place. Budget Towing and Recovery has been serving the emergency towing and roadside needs of people in the area since 2009, and we're committed to providing timely and quality work along with our friendly service. No matter if you've locked your keys in your car or you find yourself stranded on the side of the road, we know how stressful and emergency situation can be. That's why we work hard to get you out of it and back on your way. We even offer our emergency towing in Clarkesville, GA 24 hours a day!
When it comes to towing in Clarkesville, GA, we have the knowledge, the experience and the tools to get you out of a jam in a hurry. We can provide towing services in bad weather and we also provide car delivery and pickup. Need a vehicle removed from an area and taken to the dump? We are experienced in hauling cars off to be recycled. We strive to be your go-to source for all things towing and vehicle recovery-related. Contact us anytime! Take a look at some of the reasons why people in the area choose our services for their emergency towing in Clarkesville, GA over all of our competitors:
We offer 24/7 towing services, to ensure that we're always there when you need us.
We offer 4×4 off-road recovery even in inclement weather.
We are fully licensed and insured to take care of your towing needs.
We service Clarkesville and Cornelia within Habersham County and all of the surrounding areas.
We are a proud member of the Habersham County Chamber of Commerce.
Areas of Service Include:
Clayton, GA
Tallulah Falls, GA
Cornelia, GA
and all surrounding cities throughout Georgia